Posts for: January, 2013
By North Atlanta Family Dentistry
January 15, 2013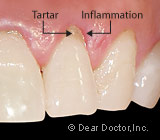 What does it mean when your dental hygienist recommends root planing? To put it simply, root planing is a method of cleaning the roots of your teeth in order to avoid periodontal ("peri" – around, "odont" – tooth) disease.
Periodontal disease happens when dental plaque, a biofilm of bacteria, is not regularly removed and begins to build up on teeth near the gum line. The bacteria cause inflammation, and this in turn causes the gum tissue to detach from the teeth. The widening spaces between the gum tissue and the teeth, called pockets, are environments in which bacteria can continue to collect and cause further inflammation and infection. Ultimately, this can lead to infection, bone loss, and loss of teeth.
Root planing is a technique designed to avoid such dire results. The bacteria, along with products they manufacture as part of their metabolism, can become ingrained in the surfaces of the tooth's root (the part of the tooth that is below the enamel). These bacterial products will form hard deposits called tartar or calculus.
Deep Cleaning Your Teeth
Of course, the best idea is to brush and floss away the plaque before the bacteria begin to build up on your teeth. If this is not done and pockets begin to form, the bacteria and toxic products are more difficult to remove in order to deep clean your teeth.
The first step is scaling. My hygienist or I will remove superficial collections of calculus. If material still remains within deep pockets, root planing is the next step. It involves actually planing the surface of the root, smoothing the surface free of calculus, bacteria, and toxins that have ingrained into the root surfaces.
Root planing is most often done under local anesthesia so that you remain comfortable while the cleaning procedures are done. The initial cleaning may be done by an ultrasonic instrument that vibrates particles off the root surfaces and flushes the pockets with water. Small hand instruments called curettes are used to finish the process. Antibacterial medication may then be used to help clear away infection from the pockets. Sometimes you may experience some tooth sensitivity to hot and cold after the root planing. If needed, this can be treated by applying fluoride to the root surfaces.
Depending on the extent of your gum disease, it may not be possible to remove all the deposits at one appointment, and it may be necessary to have multiple appointments over a few weeks to remove the remaining deposits. Often after three to four weeks the inflamed tissues have healed, leaving you with healthy gums once again.
Contact us today to schedule an appointment to discuss your questions about dental hygiene and root planing. You can also learn more by reading the Dear Doctor magazine article "Root Planing."
By North Atlanta Family Dentistry
January 05, 2013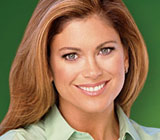 It is not often that you find a celebrity who is willing to speak candidly about any cosmetic or restorative dentistry that he or she has had. Instead, most prefer that their fans just assume that their dazzling "Hollywood" smile is something that just happened naturally. However, that is not the case with Kathy Ireland, the former Sports Illustrated cover girl, current business mogul and founder of kathy ireland Worldwide, a billion dollar marketing and design firm. In a Dear Doctor magazine cover story she talks openly about her dental experiences, injuries and treatment so that people worldwide can understand what may be possible for them.
For Kathy, it happened several years ago when she was playing with her husband and children in their driveway. Kathy decided that she would stand in her children's wagon and surf across their driveway. Instead, she ended up "face-planting," as she describes it, in a freak accident that left her with a broken nose, split forehead and several broken teeth. She recalls that it sounded like a watermelon had smashed. Luckily, her husband, an emergency room physician, was on hand to care for her. Kathy is just as thankful to her cosmetic and restorative dentist who restored her trademark smile with some veneers and a dental implant. Today, the only reminder she has from this accident is a small scar on her nose that she covers with a little makeup.
You would think that this accident would be enough trauma for one person; however, Kathy describes an earlier accident where she knocked out a tooth and then later knocked it loose again. Kathy also wanted to take the time to let readers know that her dental implant experiences were "pretty easy." She did recall, "hearing all the sounds while all of it was going on" and then added, "but I have to tell you, that after being a mom and having kids, going to the dentist...is like going to the spa!" She said that she has even fallen asleep in the dental chair.
To learn more about Kathy Ireland, continue reading the Dear Doctor magazine article "Kathy Ireland." Or if you think cosmetic or restorative dentistry is right for you, contact us today to schedule an appointment to discuss your specific goals.