Posts for: July, 2016
By North Atlanta Family Dentistry
July 16, 2016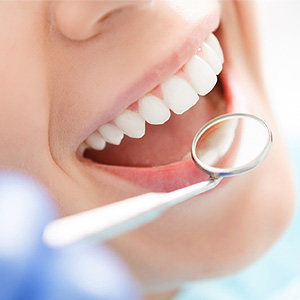 Acquired Immune Deficiency Syndrome (AIDS) jolted our collective consciousness in the 1980s. The deadly disease caused by the human immunodeficiency virus (HIV) had no known cure and, at the time, no effective treatment.
HIV is a retrovirus, a virus with a genetic makeup and reproduction system differing from other kinds. After taking up permanent residency in the body, HIV begins "hijacking" the replication process of cells in the body's immune system and replacing it with a copy of its own. This destroys the cells' ability to protect the body from hostile organisms. As the virus affects more and more cells, the patient's condition ultimately develops into AIDS.
An estimated 35 million people worldwide (1.2 million in the U.S.) are currently infected with the virus. Thanks to new antiretroviral drugs, though, HIV can be kept from accelerating into AIDS. While their condition remains serious, many HIV positive patients can now live long and relatively normal lives. Even so, having the virus requires them to pay close attention to their health, including their mouth.
Even while stalled from becoming AIDS, HIV can still cause oral problems for 30 to 80% of patients. The fungal infection candidiasis (also known as thrush) is the most common of these problems, which appears as lesions, cracking skin or creamy white patches on the tongue or palate that easily bleed. Patients also have higher risks for dry mouth, oral cancer and periodontal (gum) disease.
HIV positive patients must practice diligent daily oral care and see their dentist for checkups regularly. Prevention, early diagnosis and treatment can keep gum disease and other damaging conditions under control. Monitoring oral health is also important because certain mouth conditions could be an early sign the infection is entering a new advanced stage in the body that requires additional attention.
Keeping vigilant in all aspects of health is a way of life for someone with HIV. Such vigilance, though, can help them maintain a healthy mouth and even prolong their life.
If you would like more information on how to manage oral care with HIV, please contact us or schedule an appointment for a consultation.
By North Atlanta Family Dentistry
July 01, 2016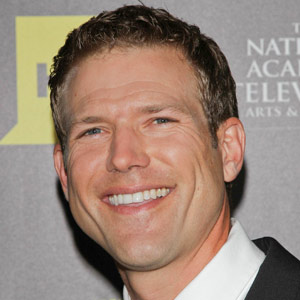 Are bleeding gums something you should be concerned about? Dear Doctor magazine recently posed that question to Dr. Travis Stork, an emergency room physician and host of the syndicated TV show The Doctors. He answered with two questions of his own: "If you started bleeding from your eyeball, would you seek medical attention?" Needless to say, most everyone would. "So," he asked, "why is it that when we bleed all the time when we floss that we think it's no big deal?" As it turns out, that's an excellent question — and one that's often misunderstood.
First of all, let's clarify what we mean by "bleeding all the time." As many as 90 percent of people occasionally experience bleeding gums when they clean their teeth — particularly if they don't do it often, or are just starting a flossing routine. But if your gums bleed regularly when you brush or floss, it almost certainly means there's a problem. Many think bleeding gums is a sign they are brushing too hard; this is possible, but unlikely. It's much more probable that irritated and bleeding gums are a sign of periodontal (gum) disease.
How common is this malady? According to the U.S. Centers for Disease Control, nearly half of all  Americans over age 30 have mild, moderate or severe gum disease — and that number increases to 70.1 percent for those over 65! Periodontal disease can occur when a bacteria-rich biofilm in the mouth (also called plaque) is allowed to build up on tooth and gum surfaces. Plaque causes the gums to become inflamed, as the immune system responds to the bacteria. Eventually, this can cause gum tissue to pull away from the teeth, forming bacteria-filled "pockets" under the gum surface. If left untreated, it can lead to more serious infection, and even tooth loss.
What should you do if your gums bleed regularly when brushing or flossing? The first step is to come in for a thorough examination. In combination with a regular oral exam (and possibly x-rays or other diagnostic tests), a simple (and painless) instrument called a periodontal probe can be used to determine how far any periodontal disease may have progressed. Armed with this information, we can determine the most effective way to fight the battle against gum disease.
Above all, don't wait too long to come in for an exam! As Dr. Stork notes, bleeding gums are "a sign that things aren't quite right." Â If you would like more information about bleeding gums, please contact us or schedule an appointment. You can read more in the Dear Doctor magazine article "Bleeding Gums." You can read the entire interview with Dr. Travis Stork in Dear Doctor magazine.